Evaluation product display: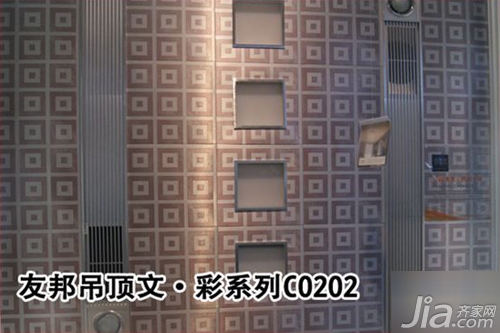 1. Aesthetic design

The first sight of AIA ceiling and color series C0202, with elegant patterns and wide space visual effects. No matter from the details of the single film, or from the overall matching style, it is fascinating. There is an urge to put this ceiling at home!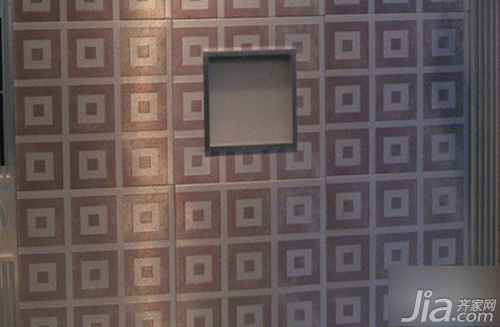 The AIA Ceiling Wen · Cai series focuses on the decoration of concave and convex patterns. While inheriting the symbolic meaning of the patterns, the colorful beauty of the colors is used to make the space on the top rich, colorful and vivid. The Wen · Cai series draws on the tradition of classical patterns and simplifies and organizes the details to reveal a retro and modern oriental atmosphere. The aesthetics of the Wen · Cai series is a comprehension of traditional elements and AIA's modern design. The creation of ideas will inevitably make the interior space "colorful" and beautiful "top".

1. AIA Ceiling and Color Series C0202 Appearance:

AIA Ceiling Wencai series is a series of products launched by AIA Ceiling in 2010. This series pays attention to the decoration of concave and convex patterns, while inheriting the symbolic meaning of the patterns, it exerts the gorgeous beauty of colors with heavy ink, and it pays more attention to the inherent technological content and fashion functions.

(1) Material: Southwestern color aluminum and aluminum, the surface is processed by retro technology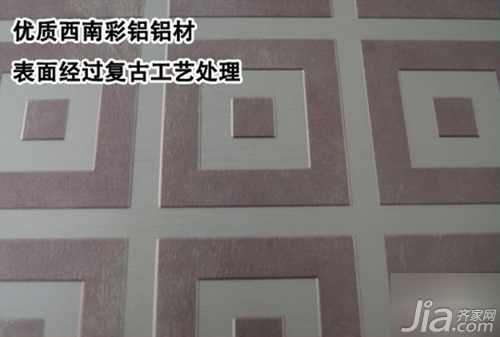 AIA ceiling and color series C0202 adopts aluminum-magnesium alloy substrate, high-quality southwestern color aluminum aluminum material, and the color of the ceiling is the color of the aluminum material itself. The thickness of the gusset is 0.5mm, which is light and thin. Moreover, the surface of the buckle plate is a computer-controlled roll-coated version, which is less susceptible to discoloration than the general ceiling buckle plate.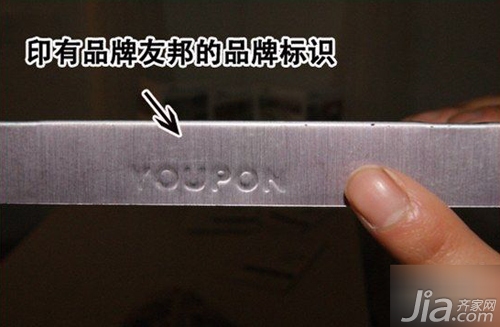 The back of the gusset plate is visible, smooth and flat, reflecting the superiority of its material. The brand logo and production number of the brand AIA are printed to ensure the excellent quality of the product.

(2) Color and pattern: Chinese traditional patterns and patterns, finely carved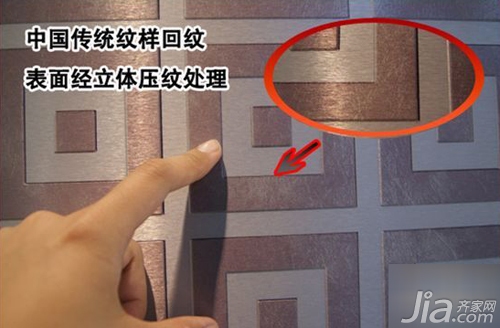 The idea of ​​AIA Ceiling and Color Series C0202 originated from the traditional Chinese pattern pattern, which is derived from the thunder pattern on the bronze and ceramics, which implies auspicious meaning. It is suitable for antique, modern European and neo-classical decoration styles in modern decoration.

The surface of the gusset plate is treated with three-dimensional embossing and colorful Lesen coloring process to completely eliminate the space regret caused by the stitching.

(3) Product specifications: 300 * 300 standard scale without any deviation
The regularity of the size of the ceiling buckle plate directly affects whether it is tightly threaded after installation and whether it can reflect the overall aesthetic effect. The testers measured the size of the four sides of the buckle plate on site, and there was no slight deviation, showing the fineness of its production.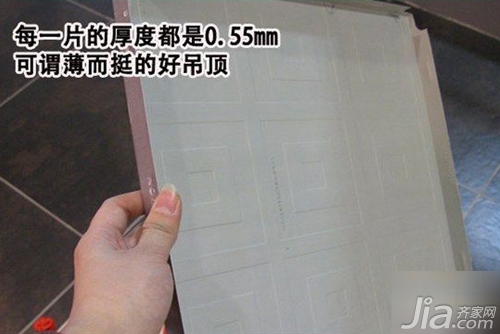 The thickness of each piece of AIA integrated ceiling is 0.55mm, which can be described as a thin and very good ceiling. Netizens and friends must walk out of the misunderstanding that the thicker the integrated ceiling is, the better. Because thick ceilings are mostly made of recycled materials, which contain impurities such as harmful metals, which is not conducive to the safety of the room. The thin ceiling is lighter, and the material is high in purity and free of impurities.

(4) Product style: a variety of colors and textures are available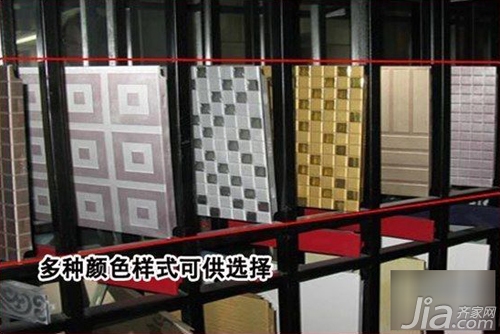 Wencai series are rich in colors and suits, there are more than 10 kinds of suits for customers to choose. The upgraded version has made further improvements in appearance and internal quality.

Second, AIA ceiling and color series C0202 performance articles:

Because the ceiling is mostly used in kitchens, toilets and other wet and oily places. Therefore, whether a suspended ceiling has outstanding waterproof, greaseproof, and fireproof performance is particularly important.

(1) AIA ceiling waterproof test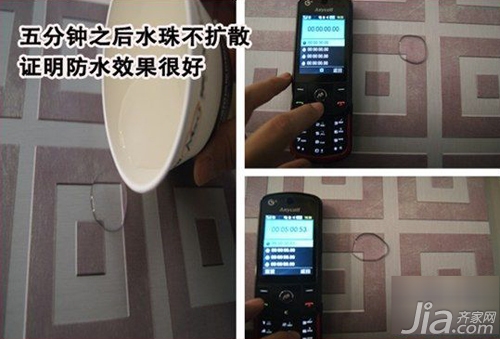 The testers poured clean water on the buckle plate on site. After five minutes, the water droplets were lumpy. The non-diffusion proved that the waterproof effect was very good. Dry it with a rag, and there is no residual water stain at all.

(2) AIA suspended ceiling stain resistance test

AIA suspended ceiling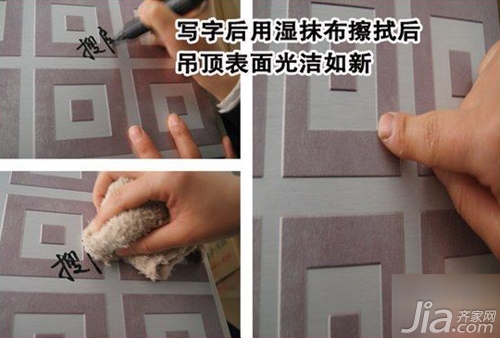 The stain resistance of the suspended ceiling is very important, especially in the kitchen, where the fumes are large and it is easy to attach greasy dirt. How is the stain resistance of AIA Ceiling Color Series C0202? SouFun evaluation staff personally tested it. First, use the common marker on the market to write the word "Search House" on the surface of the ceiling. After a period of time, after only wiping with a wet rag, the surface of the ceiling is as clean as new. It can be seen that the ceiling has excellent anti-fouling performance.

(3) Fire test of AIA ceiling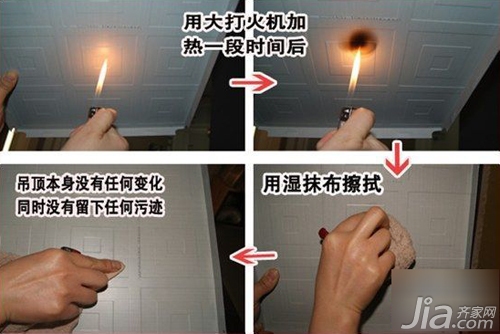 The ceiling with good fire resistance will not burn when an accidental fire occurs, which can effectively prevent the spread of fire. SouFun reporter tested the fire resistance of this suspended ceiling. After heating it with a common lighter for a period of time, the surface of the ceiling became black. After a period of time, the surface of the ceiling was wiped with a damp cloth. There was no change in the ceiling itself, and no fire was left on the surface. Traces.

AIA Ceiling Color Series C0202 uses hot-rolled high-quality aluminum-magnesium alloy plates produced by Southwest Aluminum as the base material. Each series has a special coloring process. The colors are natural and bright, and there are many varieties to choose from. In terms of environmental protection, AIA has reached the EU-level environmental protection standards. The exterior design is classic and elegant, with retro-style surface treatment and three-dimensional square artistic lines, the overall effect is beautiful and atmospheric, and it reflects the artistic atmosphere. It is definitely the first choice for beautifying the home space.

Other product display: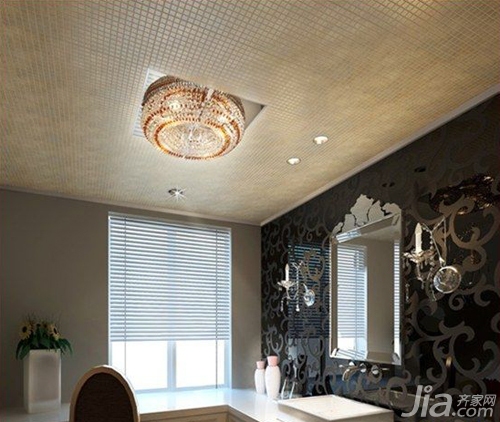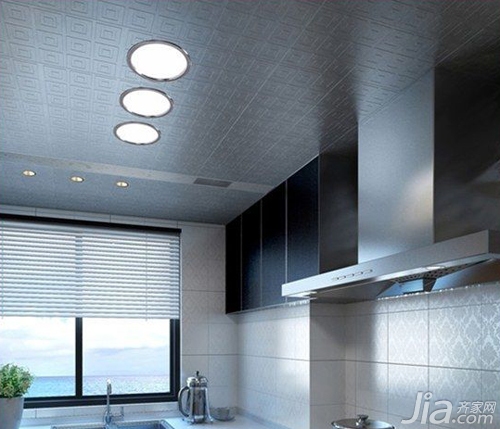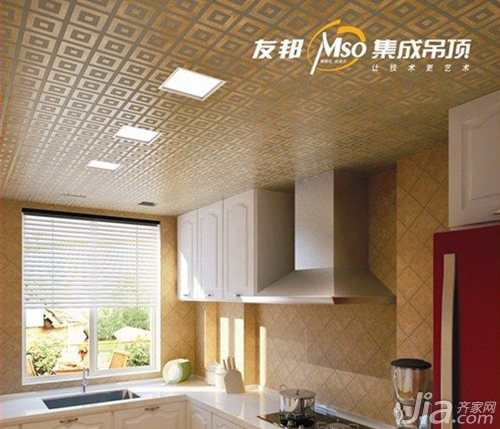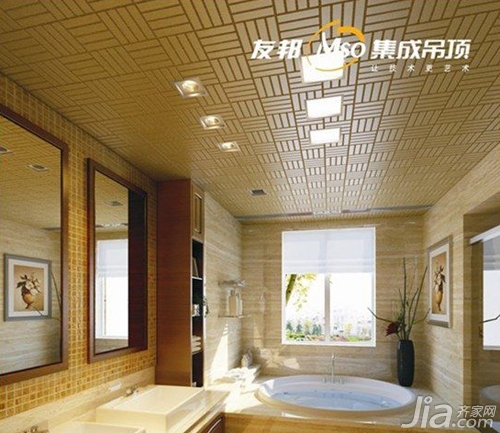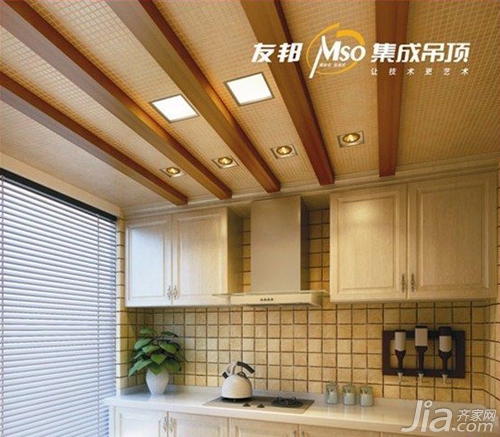 brand introduction:

In 2003, AIA invested in the research and development of integrated ceiling products with a passion for the cause of home civilization. In 2004, the first integrated ceiling came out. In 2005, it won the national invention patent and was named AIA MSO integrated ceiling.

AIA, which is characterized by its original spirit, has created an integrated ceiling product development system (ICPD). The ICPD R & D system can most effectively realize the integration of industry champions across industries, integrate the world's top resources for product reorganization, and provide a platform for other industries to develop and coordinate development. Relying on the ICPD research and development system, AIA has been the first to develop upgraded products to bring indoor ceiling space to a higher level.

In October 2007, led the establishment of the Integrated Ceiling Industry Association. AIA was publicly promoted as the "Integrated Ceiling Industry Association President Unit", drafting the integrated ceiling industry standard, and further leading the healthy development of the integrated ceiling industry. This is precisely the best interpretation and explanation of AIA's corporate philosophy of "integrating into the whole world, the whole world". AIA believes that when the company shoulders a sacred sense of mission, it will truly stand in the position of consumers and think differently, in order to maximize the interests of consumers, and the brand will eventually win the favor of consumers.

AIA is bound to maintain its leading edge in the field of integrated ceiling solutions, pay attention to the future trends of home fashion life, and promote the new process of home civilization.

What, the decoration still uses his own money? ! The Qi family is decorated in installments, with an ultra-low annual interest rate of 3.55% and a maximum loan of 1 million. Apply now to enjoy the discount

If you are interested in brand cooperation, content cooperation, and advertising of this website, please send an email to :.

AIA Integrated Ceiling Ceiling Integrated Ceiling Space Interior Decoration Design Home Furnishing Home Decoration Modern Neoclassical Style Decoration Style Kitchen Integrated Ceiling Bathroom Ceiling Material Bathroom Size Bathroom Ceiling Overall Bathroom Toilet Design Toilet Waterproof Decoration Home

Offest Printing Graphic Film,Thermal Ctp Printing Plate,Film Thermal Ctp Plate,Aluminum Printing Plate

SUZHOU HUAGUANGBAOLI PRINTING PLATE CO.,LTD , https://www.huabaoiguang.com