Model NO.: paper cup

Use: Paper Cups for Food or Beverage

Paper Type: Hight Quality Food Grade Paper

MOQ: 50000PCS

Logo: Customers Logo and Design Are Warmly Welcome

Quotation: Based on Material, Size, Print Colors, Quantity

Sample: Available

Type: Double Wall Disposable Paper Cup

Packing: 50PCS/Bag X 20 Bags = 1000PCS/CTN

Size: 90*60*134

Sample Time: 7 Days

Trademark: IKOPU

Transport Package: Paper Box

Specification: 300g+100g+120g+18gPE

Origin: China

HS Code: 4823690000

Model NO.: paper cup

Use: Paper Cups for Food or Beverage

Paper Type: Hight Quality Food Grade Paper

MOQ: 50000PCS

Logo: Customers Logo and Design Are Warmly Welcome

Quotation: Based on Material, Size, Print Colors, Quantity

Sample: Available

Type: Double Wall Disposable Paper Cup

Packing: 50PCS/Bag X 20 Bags = 1000PCS/CTN

Size: 90*60*134

Sample Time: 7 Days

Trademark: IKOPU

Transport Package: Paper Box

Specification: 300g+100g+120g+18gPE

Origin: China

HS Code: 4823690000

Material             PE coated craft paper                           
Capacity             We can accept various capacities
Colors               Up to 6 colors
Printing              Flexo print,water base ink food grade ink
Use                     Paper cups for food or beverage
Packing               Carton or customized
OEM Service          Yes
Logo                   Customers logo and design are warmly welcome
Payment              T/T,L/C etc.
Port                     Changsha or Shanghai,China
Quotation             Based on material,siza,print colors,quantity
MOQÂ Â Â Â Â Â Â Â Â Â Â Â Â Â Â Â Â Â Â Â Â 50000PCS OR 100000PCS
Sample                 Available

 
Size
Paper weight
PE
Size
(top out-bottom-height)
Capacity
Standard Pcking
Outer carton size(cm)
Each carton
40HQ
G/sm2
GP
mm
ML
Pcs
Bag
Bag
/Carton
L
W
H
CBM
carton
4OZ
230+100+120
15
61*45*60
 
50
20
31.5
31
45.5
0.036
1841
8OZ
260+100+120
15
80*56*92
300
25
20
42
33
52.5
0.073
1015
280+100+120
15
300+100+120
18
8OZ-B
260+100+120
15
90*58*86
320
25
20
46
37
35.5
0.06
1150
280+100+120
15
300+100+120
18
12OZ
260+100+120
15
90*60*112
400
25
20
46
37
50
0.085
840
280+100+120
15
300+100+120
18
320+100+120
20
16OZ
280+100+120
15
90*60*134
500
25
20
46
37
57
0.097
745
300+100+120
18
320+100+120
20
20OZ
280+100+120
15
90*60*152
570
25
20
46
37
68.5
0.117
600
300+100+120
18
320+100+120
20
Why chooes us?

1.100% seal raw material,no recycled material,dust-free workshop.

2. Every process inspection to make sure good quality,no quality complaints from your customers !

3.Custom color and logo print as you like, personalized design is welcome.

4.Support the third party inspection &Â 100% non-defective product before shipment.

5. BPA free and food grade,meet USA EU and other countries export level.

6.Sedex,Tesco,Kellogg's,Walmart and ISO14001:2004,ISO18001:2007 aduits.

7.Quickly reply,best service for you inquiry in 24 hours.

FAQ

The product is BPA free and food grade?

Sure,FDA SGS EU approval,BPA free and food grade.

What is your MOQ?

50000pcs but any small trial orders is welcome but the price more expensive.

Can IÂ print my company logo and customized color?

Yes, custom color and logo is welcome,please send the vector files for the logo and tell us the PMS color.

What is your standard packaging?

1pc/polybag/mater carton,custom packaging also available.

May IÂ know your payment terms?

1.30% T/T deposit,70% balance will be paid before shipping.

2.L/C at sight.

2.negotiation.

Further questions please contact with sales to get the answers.

 

Material             PE coated craft paper                           
Capacity             We can accept various capacities
Colors               Up to 6 colors
Printing              Flexo print,water base ink food grade ink
Use                     Paper cups for food or beverage
Packing               Carton or customized
OEM Service          Yes
Logo                   Customers logo and design are warmly welcome
Payment              T/T,L/C etc.
Port                     Changsha or Shanghai,China
Quotation             Based on material,siza,print colors,quantity
MOQÂ Â Â Â Â Â Â Â Â Â Â Â Â Â Â Â Â Â Â Â Â 50000PCS OR 100000PCS
Sample                 Available

 
Size
Paper weight
PE
Size
(top out-bottom-height)
Capacity
Standard Pcking
Outer carton size(cm)
Each carton
40HQ
G/sm2
GP
mm
ML
Pcs
Bag
Bag
/Carton
L
W
H
CBM
carton
4OZ
230+100+120
15
61*45*60
 
50
20
31.5
31
45.5
0.036
1841
8OZ
260+100+120
15
80*56*92
300
25
20
42
33
52.5
0.073
1015
280+100+120
15
300+100+120
18
8OZ-B
260+100+120
15
90*58*86
320
25
20
46
37
35.5
0.06
1150
280+100+120
15
300+100+120
18
12OZ
260+100+120
15
90*60*112
400
25
20
46
37
50
0.085
840
280+100+120
15
300+100+120
18
320+100+120
20
16OZ
280+100+120
15
90*60*134
500
25
20
46
37
57
0.097
745
300+100+120
18
320+100+120
20
20OZ
280+100+120
15
90*60*152
570
25
20
46
37
68.5
0.117
600
300+100+120
18
320+100+120
20
Why chooes us?

1.100% seal raw material,no recycled material,dust-free workshop.

2. Every process inspection to make sure good quality,no quality complaints from your customers !

3.Custom color and logo print as you like, personalized design is welcome.

4.Support the third party inspection &Â 100% non-defective product before shipment.

5. BPA free and food grade,meet USA EU and other countries export level.

6.Sedex,Tesco,Kellogg's,Walmart and ISO14001:2004,ISO18001:2007 aduits.

7.Quickly reply,best service for you inquiry in 24 hours.

FAQ

The product is BPA free and food grade?

Sure,FDA SGS EU approval,BPA free and food grade.

What is your MOQ?

50000pcs but any small trial orders is welcome but the price more expensive.

Can IÂ print my company logo and customized color?

Yes, custom color and logo is welcome,please send the vector files for the logo and tell us the PMS color.

What is your standard packaging?

1pc/polybag/mater carton,custom packaging also available.

May IÂ know your payment terms?

1.30% T/T deposit,70% balance will be paid before shipping.

2.L/C at sight.

2.negotiation.

Further questions please contact with sales to get the answers.

 

Product description of dry weave Panty Liner:

1. Ultra thin 1mm, 210mm long, elegant look.

2. Extra large size is equal to mini pad in light flow days.

3. High tech and dry weave top sheet combined with cotton layer for maximum soft touch and quick absorption.

4. Breathable back keeps girls always fresh and comfortable.

5. Adhesive on the back sheet keeps pad sticked to the panty firmly.

6. Shaped and anatomic design provides perfect body fit.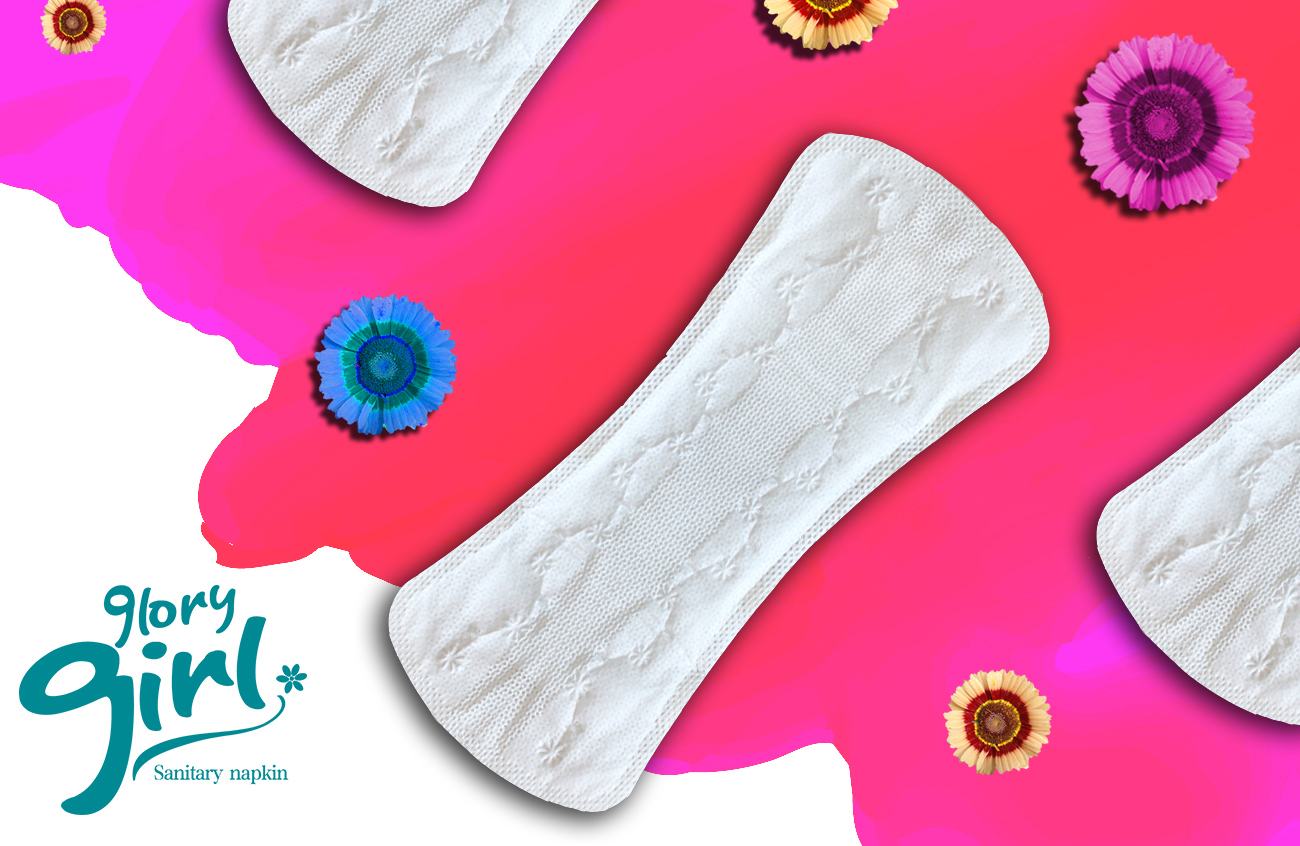 FAQ

(1) Do you accept small order?

Yes,we do. We are having ready stock available now.

(2) Visit of factory?

Yes, warmly welcome a visit of our factory anytime.

(3) Free sample?

Yes, Free samples available.

(4) Other hot product

Now. our the most popular product have the Far-infrared Sanitary Pad, herbal medicine Sanitary Napkin, Fruit series santary towel and so on. if you want to know more popular product, please leave us a message.

Dry Weave Panty Liner

Dry Weave Panty Liner,Best Panty Liners,Panty Liner

Glory Power Hygiene Products Ltd. , http://www.ladynapkin.com